Consent Conversations at the Berg
Consent Conversations at the Berg is a multilayered approach to engaging the Muhlenberg Community in education, prevention, and dialogue around the concept of consent and how to have hard conversations around topics like healthy relationships, boundaries, sexuality, intimacy, desires, wants, needs, harm, prevention, assault, trauma, healing, self-love and all the things that come with those topics. Led by Jennifer Storm, the Director of Equity & Title IX, and Karmen Brown, the Associate Director of Prevention Education, Consent Conversations offers a space for tough conversations with the goal of preventing future harm and empowering people to ask, think and process.
Episodes
Wednesday Mar 15, 2023
Wednesday Mar 15, 2023
Join Jenn and Karmen this month as they discuss the upcoming Sexual Assault Awareness Month.
Take some time to learn more about the history of Sexual Assault Awareness Month, and one of the biggest awareness movements around sexual violence, Take Back the Night.
Jenn and Karmen will also highlight the many events taking place at Muhlenberg College throughout the month of April to honor and recognize survivors and their healing, as well as prevention efforts.
Wednesday Feb 15, 2023
Wednesday Feb 15, 2023
Join Jenn and Karmen as they discuss how to appropriately use language around those who commit harm. Terms such as assailant, predator, and rapist, are valid terms in describing people who have assaulted people, who have intentionally preyed upon multiple victims and those who have raped others. However, we want to ensure these terms are used in ways that are healing, impactful to survivors and also ensure we are not misusing or inflaming language that will then do harm to others.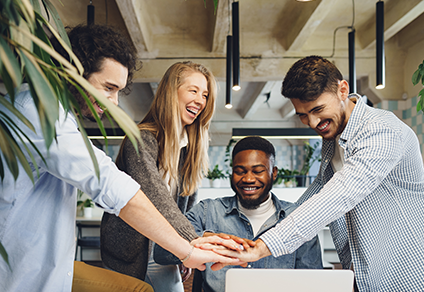 Your Title
This is the description area. You can write an introduction or add anything you want to tell your audience. This can help potential listeners better understand and become interested in your podcast. Think about what will motivate them to hit the play button. What is your podcast about? What makes it unique? This is your chance to introduce your podcast and grab their attention.